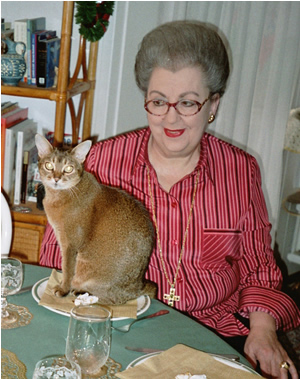 The Grace of Contemporary Icons by Jacqueline Sadeghi-Baudet (1936 – 2016)

The Artist's Path
A Swiss citizen, Jacqueline Sadeghi-Baudet was born and grew up in Lausanne on the shores of Lake Geneva. After several years spent working in her home town, Jacqueline left Switzerland for North America, then the Middle East, both regions where, due to circumstances, she ended up staying for ten years or more.
When she returned to Switzerland, she was able to pick up her pencils and brushes and devote herself once again to the artistic activities which have fascinated her since childhood. In addition to working with gouache, she also excels in watercolors and Indian ink drawing, just as she displays a rare mastery of other techniques such as etching or painting with tempera.
She has taken part in many collective exhibitions, contests, and publications, and for over three decades her art has been a source of both cultural and spiritual enrichment, something which radiates throughout her work.
With this series of contemporary icons entitled "Grace", she is displaying a new facet of her talent. The icons were painted at the convent of the Ursuline Sisters in Fribourg, Switzerland, and in keeping with the teachings of Madame Agnès Glichitch, a recognized and renowned iconographer based in Thonon (France).
These icons have been painted with the greatest respect for iconographic tradition, using tempera (natural dyes and egg yolk) on a wooden panel that has been covered, as is usual, with canvas, glue, and several layers of coating. Some of these icons have been enhanced in places with fine gold leaf. Once they are finished, as these works are "sacred images," they are blessed: the blessing imparts them with the requisite spiritual dimension, and makes them worthy of featuring in holy places devoted to meditation.